The News 2018 - July
{
}

26

juin

2018

"Jazz is not just Music. It's a way of Life, It's a way of Being, A way of Thinking". Nina Simone
This is the english version of the Newsletter.
the original texts have been translated by Sonia B.
The song of the month
Guillaume De Chassy - Daniel Yvinec - David Linx / What A Wonderful World
New Albums
Guillaume DE CHASSY - Christophe MARGUET - Andy SHEPPARD / Letters To Marlene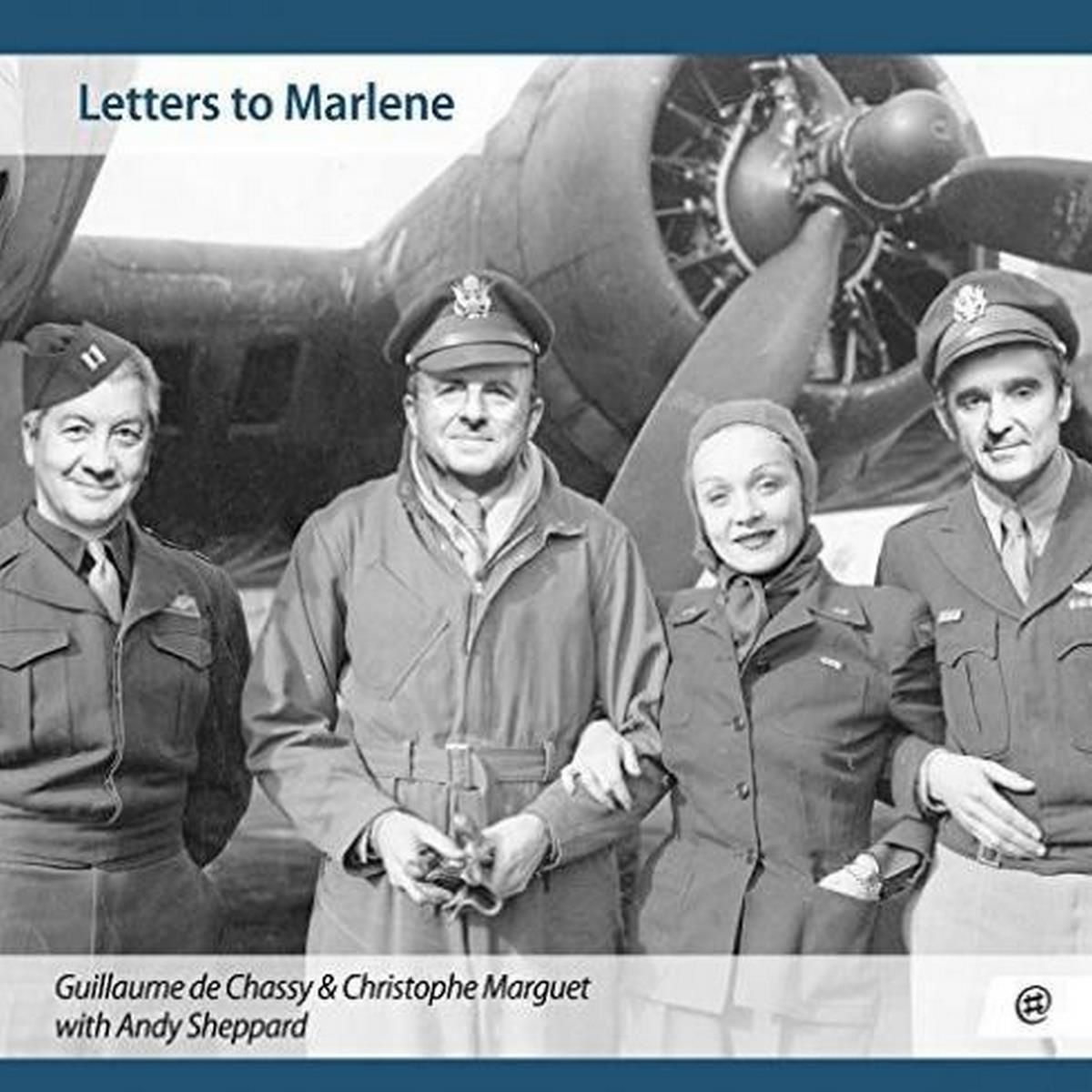 I'm always impatient to hear every Guillaume De Chassy's new album and I am never disappointed. For this new opus, he surrounds himself with drummer Christophe Marguet and British sax player Andy Sheppard. It's the second time that the three musicians gather since they recorded their Shakespeare Songs in 2013.
Guillaume de Chassy explains: « It is because of William Shakespeare that we got together. It was in November 2014: inspired by the English master's plays, we imagined together a process mixing texts and music. Our trio found in it the germs of its poetic universe. Concert after concert, we found a sound identity and a unique way to dialogue between us, a balance between improvisation and writing where everyone can simultaneously suggest and listen. After 3 years of existence and an album, our Shakespeare Songs were well-oiled. But when the trio was touring in Ireland, Andy openly asked: « What comes next, guys ? »
It was March 2016, when the sinister resurgences of nationalism and populism could be watched everywhere in Europe and in the US. We were looking for a way to share our preoccupations and to confirm our values with the best weapon we had: music. Andy then suggested that Marlene Dietrich would be a particularly inspiring muse for our next creation. Legendary actress and singer, icon of the XXe century, she was also a free woman with an iron will and daring convictions, a citizen of the world, engaged body and soul – against Nazism, for peace, for Europe and for feminism. We decided to offer her those musical letters: letters of admiration and gratitude paying homage to her exceptional artistic career as a woman bringing hope; pieces that would allow another way to examine troubled times of history: the 1930'-1940' and our 2010'-2020'.
The eleven pieces that compose Letters To Marlene are a pure delight, starting with "Lili Marleen", first track of the album. Andy Sheppard's crystalline introduction is then joined by Christophe Marguet's delicate brushes and Guillaume de Chassy's lace-like piano playing. The ensemble reaches intensity before slowly calming down. Magical!
The release of this album gives me another occasion to recommend Wonderful World, recorded in 2005 by the duo Guillaume de Chassy (piano) and Daniel Yvinec (bass). The concept of this fascinating album is absolutely unique. The two musicians took a stroll in Manhattan with their small tape recorder and asked the passersby to hum melodies a capella, then to evoke what those melodies meant for them. Back to France, they improvised around the recorded voices, adding a few guests. An excellent record and a must-have on a desert island!
Stefano BOLLANI / Que Bom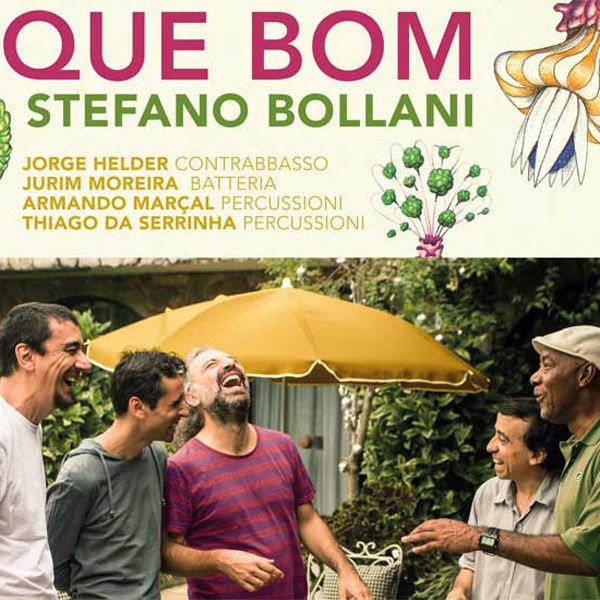 10 years after Carioca, the Italian pianist Stefano Bollani comes back with Brazilian sounds for his new opus recorded in Rio De Janeiro. He is accompanied by Jorge Helder (bass), Jurim Moreira (drums), Armando Marçal (percussions) who already played on Carioca and Thiago De Serrinha (percussions). The album also features prestigious guests: cellist Jaques Morelenbaum (ex-member of Tom Jobim's Nova Banda in the 80' and who carries on traditional Bossa Nova with his wife and singer Paula), Caetano Veloso (the cantor of tropicalism and a bandolim virtuoso), Hamilton De Holanda and old famous Joao Bosco. The 16 tracks allow Stefano Bollani to fully and brilliantly express his passion for Brazilian music.
The sleeve and the booklet are also splendid – it is worth noting since it isn't always the case – and have been created par the Italian artist Valentina Cenni.
Finally, the release of this album offers an occasion to remind the extraordinary vitality of Jazz in Italy, thanks to leading artists such as Enrico Pieranunzi, Paolo Fresu, Enrico Rava, Riccardo Del Fra, Stefano Di Battista, Flavio Boltro or Giovanni Mirabassi.
An album to discover or redicover
Leon THOMAS / Spirits Known And Unknown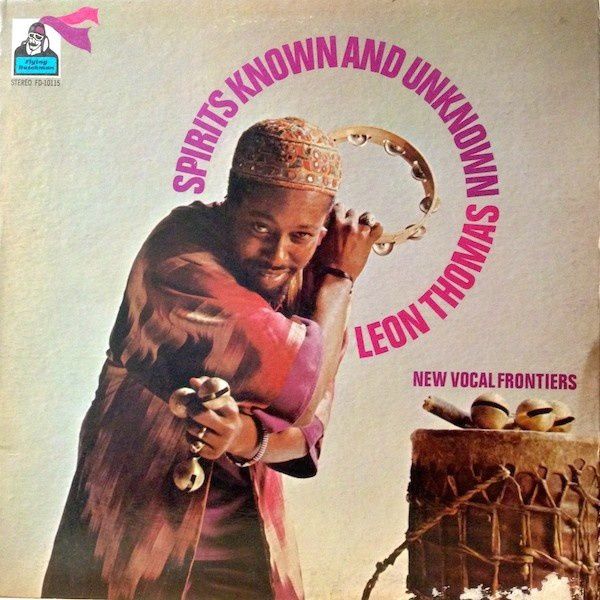 If there's one voice close to perfection, it's Leon Thomas' voice!
Born in 1937 in East Saint Louis (Illinois), he is quickly noticed as an excellent scat singer. At the age of 21, he goes to New York and tours with Art Blakey, then replaces Joe Williams in Count Basie's Big Band. A few years later, he meets Pharoah Sanders, a meeting that is determinant for him.
The two artists, who blossom in the shadow of John Coltrane, share a common taste for Free Jazz, Spirituality and African roots.
In 1969, they record Karma, an album that includes their emblematic composition « The Creator Has A Master Plan ».
The same year, Leon Thomas releases his debut album in solo, Spirits Known And Unknown, including an abridged but sumptuous version of « The Creator… », with the aerial flute of James Spaulding in counterpoint.
It is worth noting that he will record another and less famous version of the track on Louis Armstrong's last album (Louis Armstrong And Friends, 1970). Apart from "The Creator…", Spirits Known and Unknown contains a few gems such as "One" and "Song For My Father" (composed by Horace Silver) on which he replaces Joe Henderson' sax solo by yodeling. Leon Thomas is precisely known for his mastery of yodeling, a vocal technic consisting in rapid changes of pitch between chest register and head register. He called it "Soularfone" and associated it to Umbo Weti – the singing of Pygmy tribes (a singing technic he had randomly discovered). Victim of an accident that caused him a paralysis of the mouth, he tried to scat at the end of a show but instead this strange sound came out of his mouth. He was the first surprised but adopted it and made it his hallmark.
A last version, almost mystical, of "The Creator Has A Master Plan", is worth being mentioned, recorded in 2005 by the band Soul Unity on their album Thunderbird Service. The story is quite astonishing: the project was initiated by sax player Byard "Thunderbird" Lancaster with the vocal quartet Men On A Mission, formed by four sentenced prisoners. The recording lasted only six hours as three prisoners had just been set free. The fourth had got a temporary release from prison so that he could head to the studio.
A song, a story
Robert Wright - George Forrest & Alexandre Borodin / Baubles, Bangles & Beads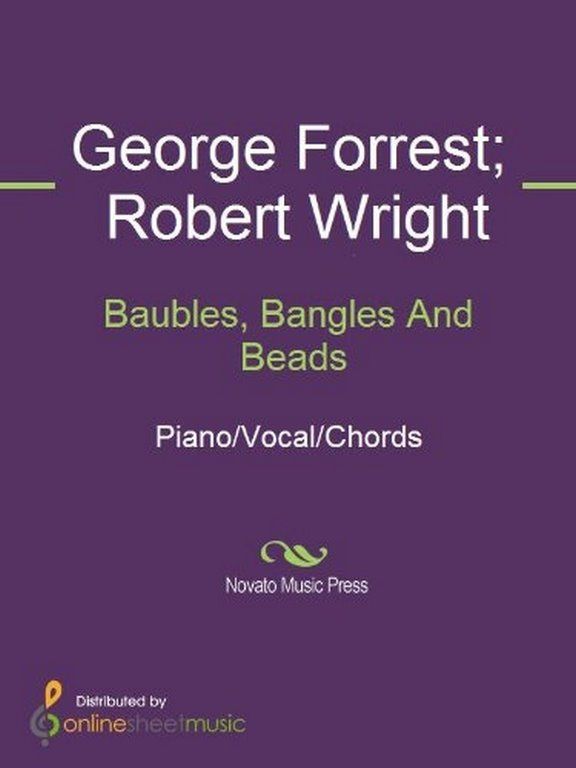 This song was composed by Robert Wright and George Forrest for the musical Kismet, created in Broadway in 1953. Like every other song of the show, its melody is inspired by Alexandre Borodin's work, in this case the second movement of the String Quartet in D Major. The other famous song of Kismet, "Stranger In Paradise", is a cover of "The Flowing Dance of Young Maidens", one of Borodin's Polovtsian dances in his opera Prince Igor.
"Baubles, Bangles & Beads" was interpreted in many different ways. The melody lends itself to versions that are sometimes a little too syrupy for my taste, but fortunately it also exists beautiful Jazz and Bossa Nova interpretations of the song.
Here are four versions that I particularly appreciate.
Frank Sinatra (Album "Come Dance With Me" - 1959)
Sarah Vaughan (Album "You're Mine You" - 1962)
Eliane Elias (Album "Dreamer" - 2004)
John Pizzarelli (Album "Sinatra And Jobim @ 50" - 2017)
Bad News
Clarence Fountain (28/11/1929 - 03/06/2018)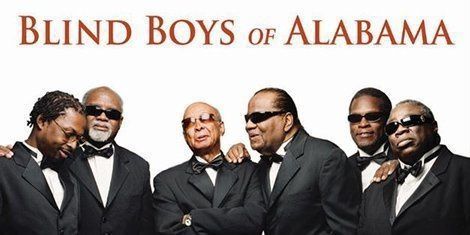 Clarence Fountain, leader and founder of the Blind Boys Of Alabama, passed away on June 3rd in Baton Rouge (LA), at the age of 88 years old. The Blind Boys met in 1939 when they were just children, in Talladega's Institute for Deaf and Blind. This pioneering "Gospel" band released their first album (I Can See Everybody's Mother But Mine) in 1948. Since then, sixty years went by!
It isn't easy to select a special recording in their abundant discography. I nonetheless recommend the album Holdin'On (1997) as well as the song "None Of Us Are Free" on Don't Give Up On Me (2002), an album signed by preacher and singer Solomon Burke. Clarence Fountain was the last survivor of the band's founding members.
A story of sleeves
David Stone Martin (1913 - 1998)
Born in Chicago, illustrator David Stone Martin – also known as DSM – attended classes at the Art Institute of Chicago. He created illustrations for magazines (Time, Life), books, adverts, theater and movie posters… But he is mostly famous for illustrating more than 400 Jazz records albums. Having gained admittance in the world of Jazz thanks to his friend and pianist Mary Lou Williams, he worked for many labels such as Clef, Norgran, Mercury or Verve. Below you will find a few records sleeves that I like best.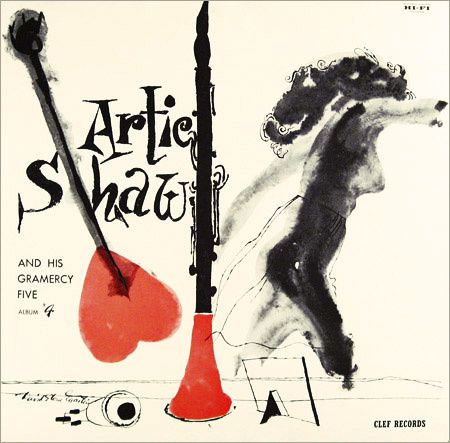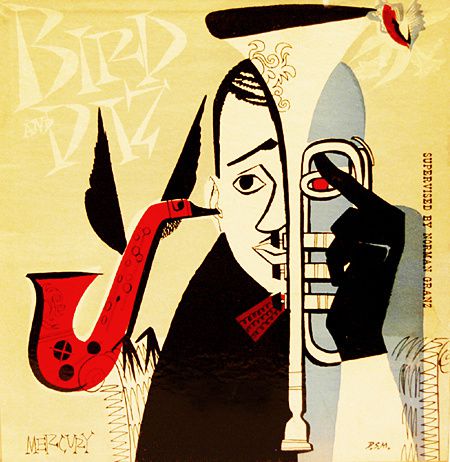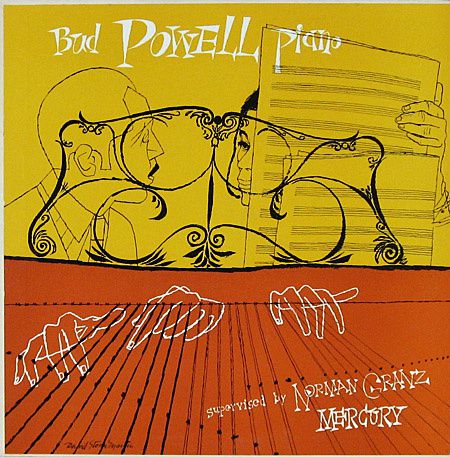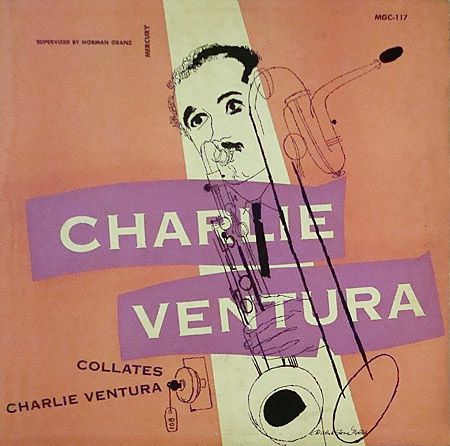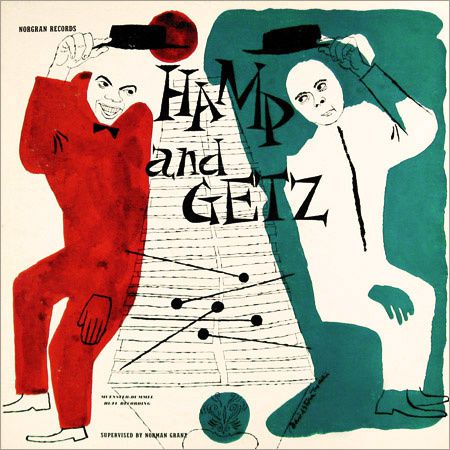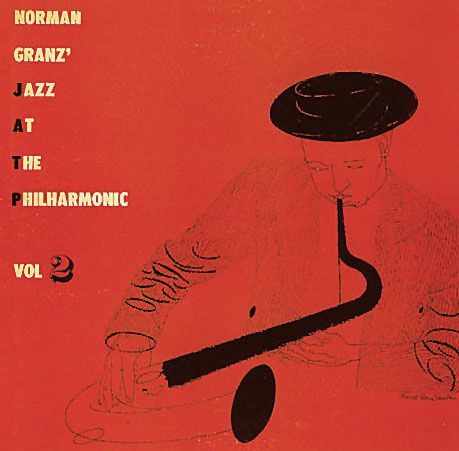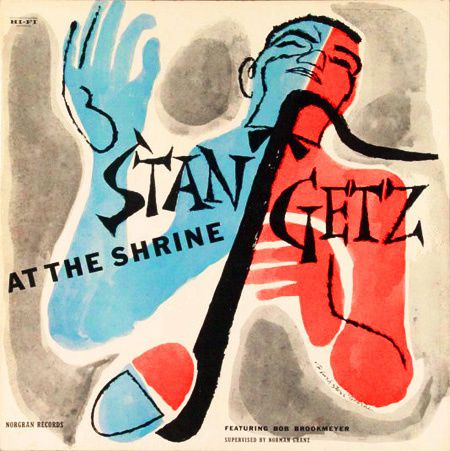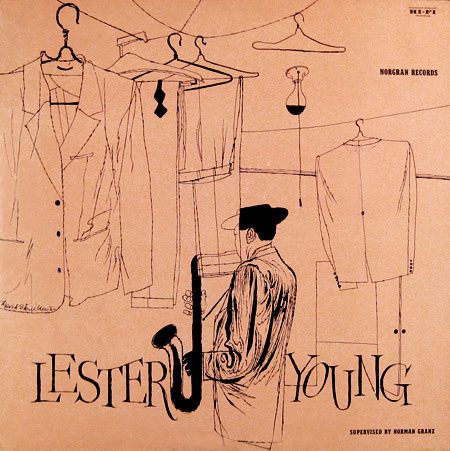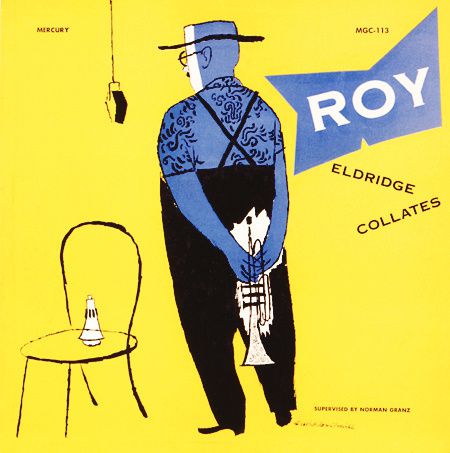 Seen online
Sophie MILMAN / No More Blues
Sophie Milman is a young Russian-born Jazz singer settled in Canada. Her warm voice and her tidy sense of phrasing work wonderfully with Bossa Nova, as will show this "No More Blues" (Chega De Saudade) – Tom Jobim & Vinicius De Moraes' standard, recorded for the first time in 1959 by Eliseth Cardoso and covered countless times.
A painter to discover or rediscover
Thomas MORAN
Born in England in 1837, Thomas Moran is however regarded as an American painter since he has led his entire career across the Atlantic. As a member of the Hudson River School – a group of landscape painters – he played a decisive part in the creation of Yellowstone National Park in 1872. His paintings (like the one representing the Grand Canyon) were used by the creators of the project in order to convince the US Congress of the necessity to preserve those admirable landscapes.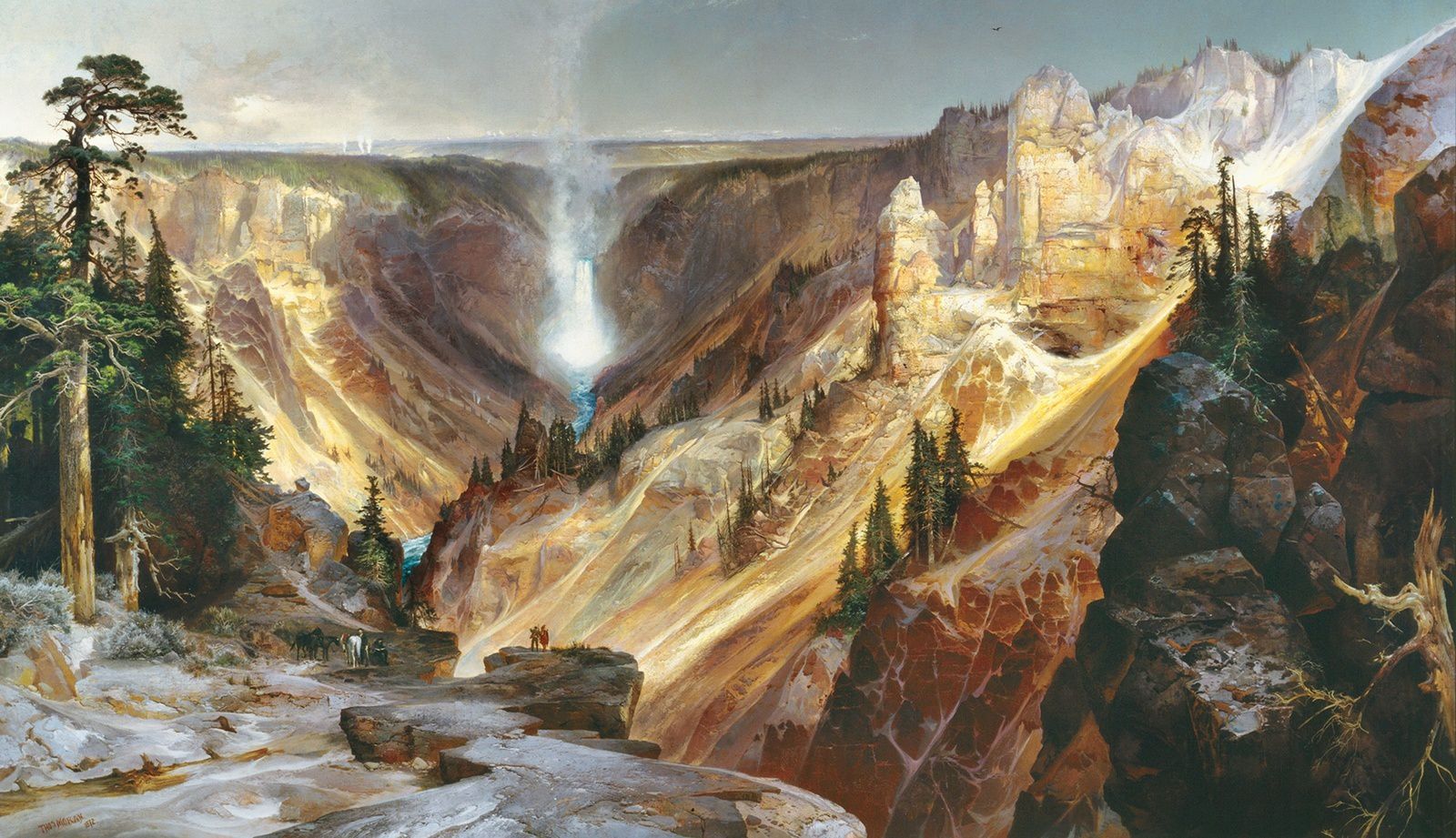 The Grand Canyon Of The Yellowstone - Oil on Canvas 213 X 266,3 (1872)
A picture, a story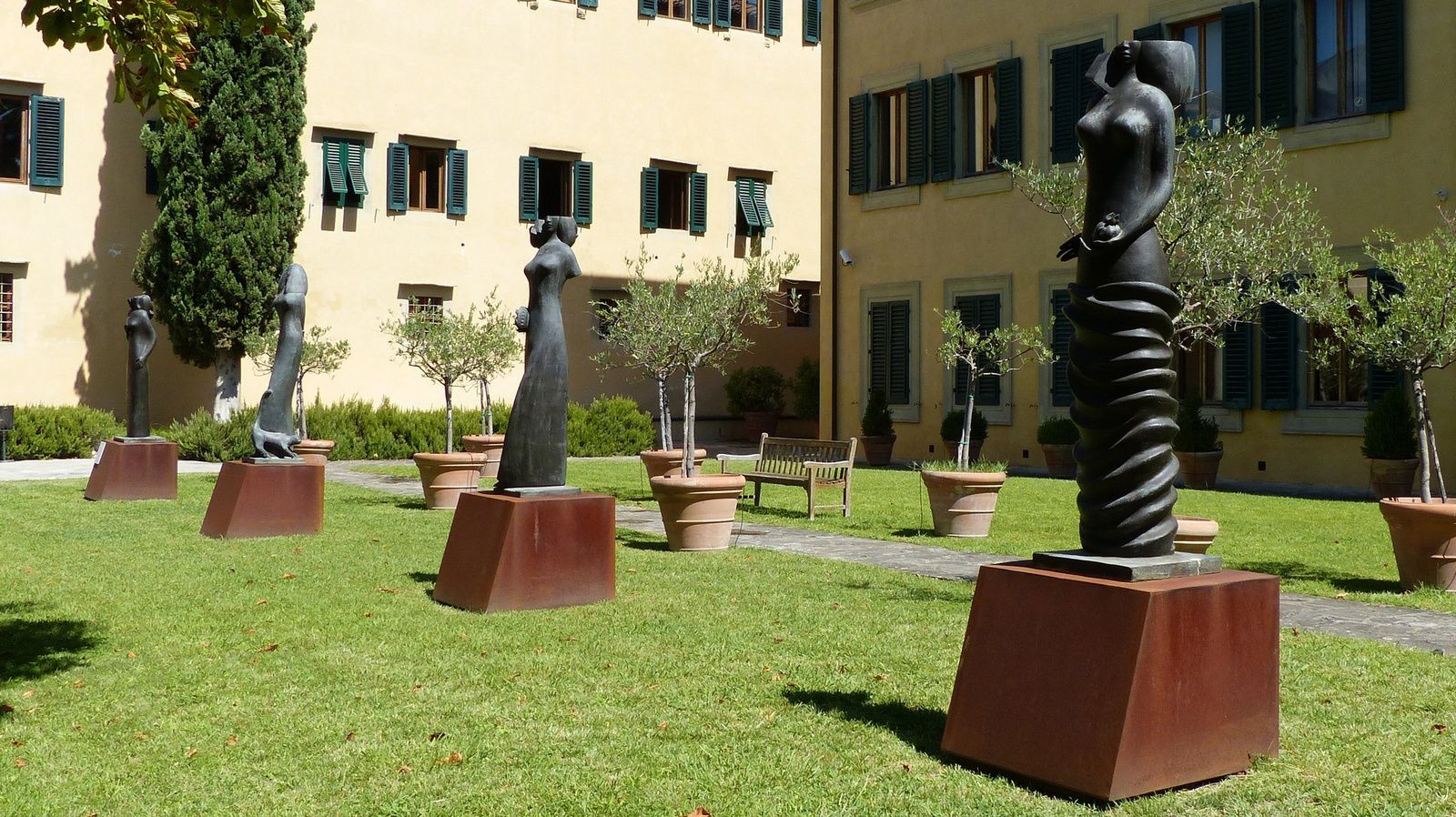 Italie - Fiesole - August 24, 2017
The European University Institute of Florence is extraordinarily located on the Fiesole hills and offers a scenic height above the city of the Medici. The Institute is a teaching and research institute welcoming students from all over the world, training future scholars as well as International Organizations' officials. The splendid gardens of Villa Schifanoia are decorated with statues and one can also admire Onofrio Pepe's sculptures. Born in the South of Italy, between Pompeii and Paestum, Onofrio Pepe settled in Florence in 1968. He is today world-famous for his works inspired by mythology.
Une photo, une histoire - Souvenirs du monde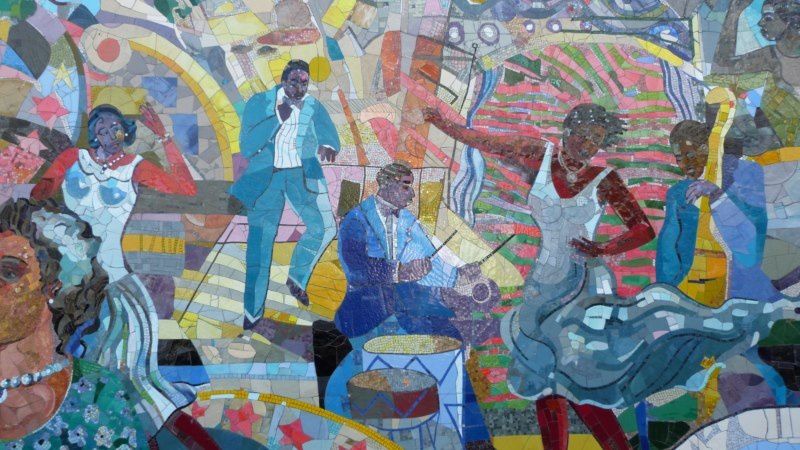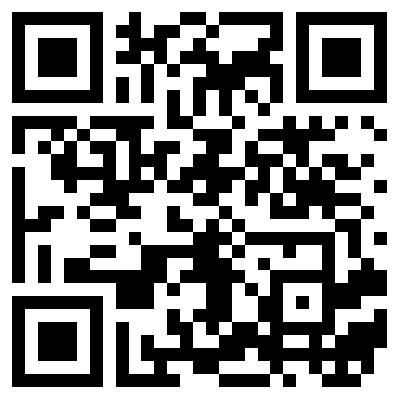 Chaque mois où presque, je publie une photo sur ce Blog, dans la rubrique "Une photo, une histoire".
J'en ai rassemblé quelques-unes (et d'autres) sur "Adobe Spark".
Vous pouvez les retrouver en cliquant sur le lien ci-dessous ou en scannant le QR Code avec votre smartphone
Photos et histoires de New York - Souvenirs de "Big Apple"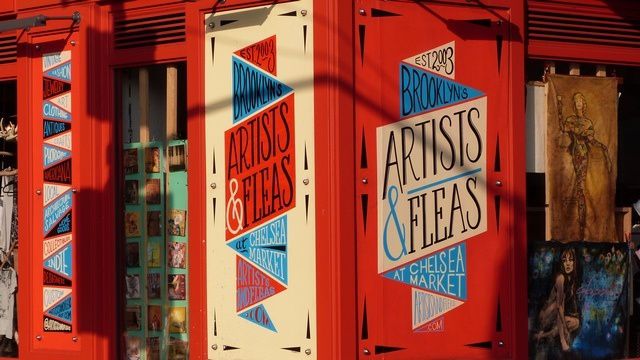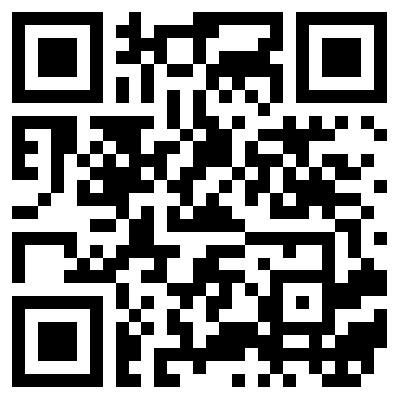 "Photos et histoires de New York", un 2e album photos est en ligne sur "Adobe Spark"
à partir du lien ci-dessous ou en scannant
le QR Code avec votre smartphone
Souvenirs de Florence - La ville où l'Art est Roi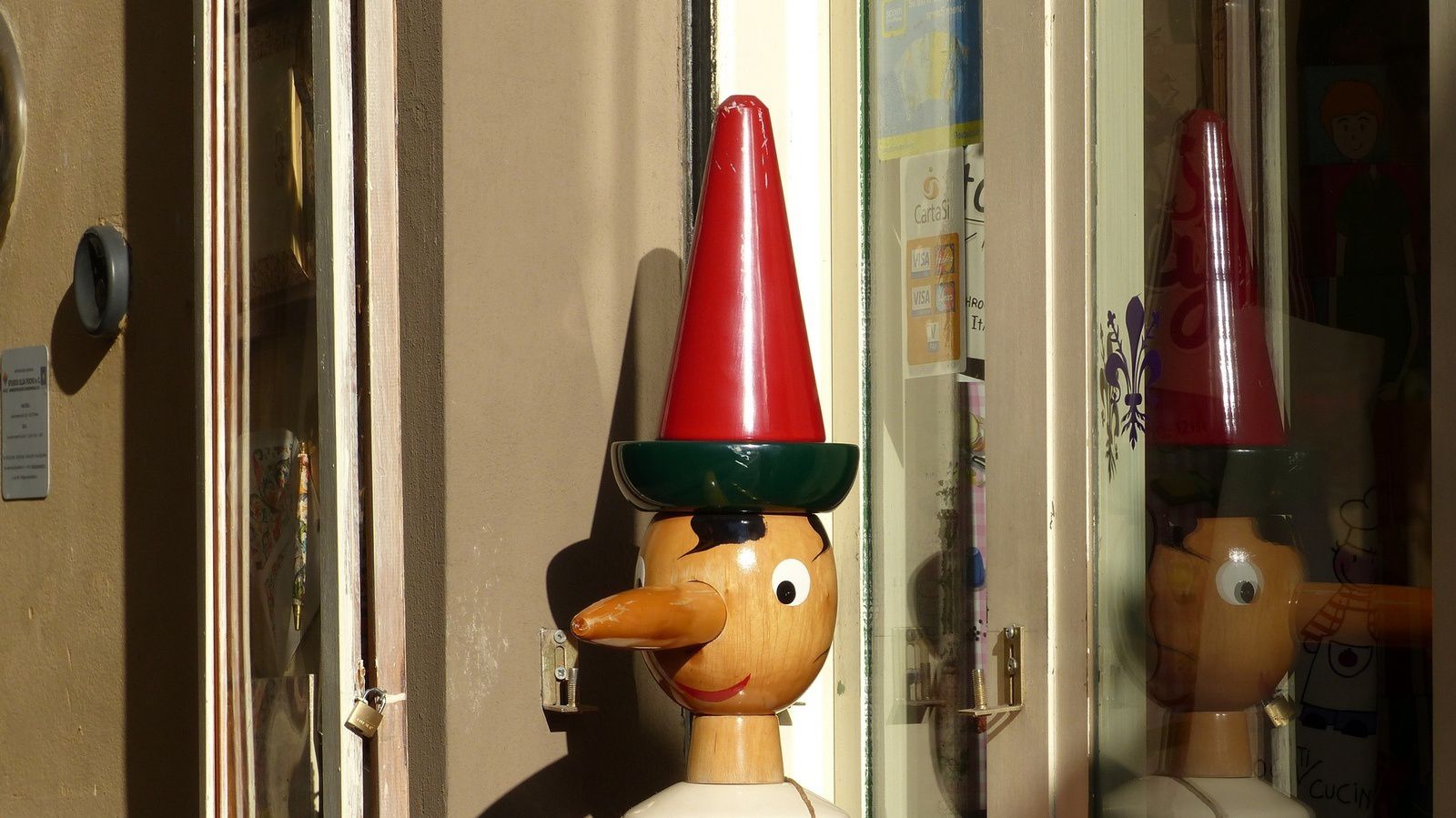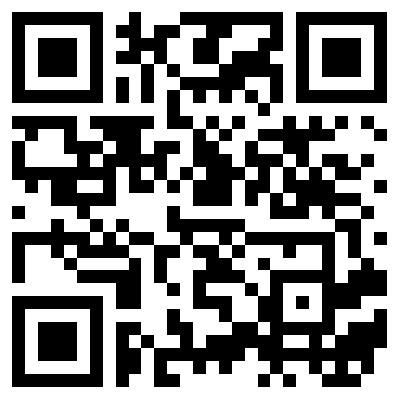 "Souvenirs de Florence" un 3e album photos est en ligne sur "Adobe Spark" à partir du lien ci-dessous ou en scannant le QR Code avec votre smartphone
@@@@@@@@@@@@@@@@@@@@@@@@@@@@@@@@@@@@@@@@@@@@@@@@@@@@@@@@@@@@
Follow Jazznicknames on Twitter : @jazznicknames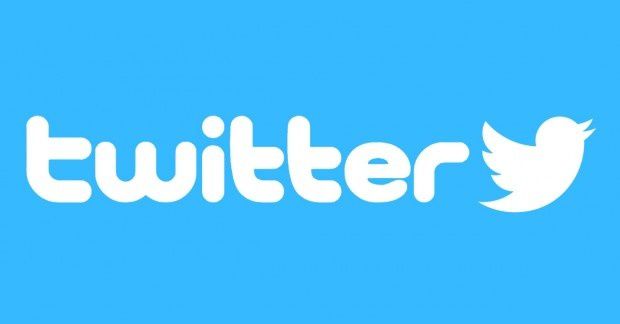 https://twitter.com/jazznicknames
@@@@@@@@@@@@@@@@@@@@@@@@@@@@@@@@@@@@@@@@@@@@@@@@@@@@@@@@@@@@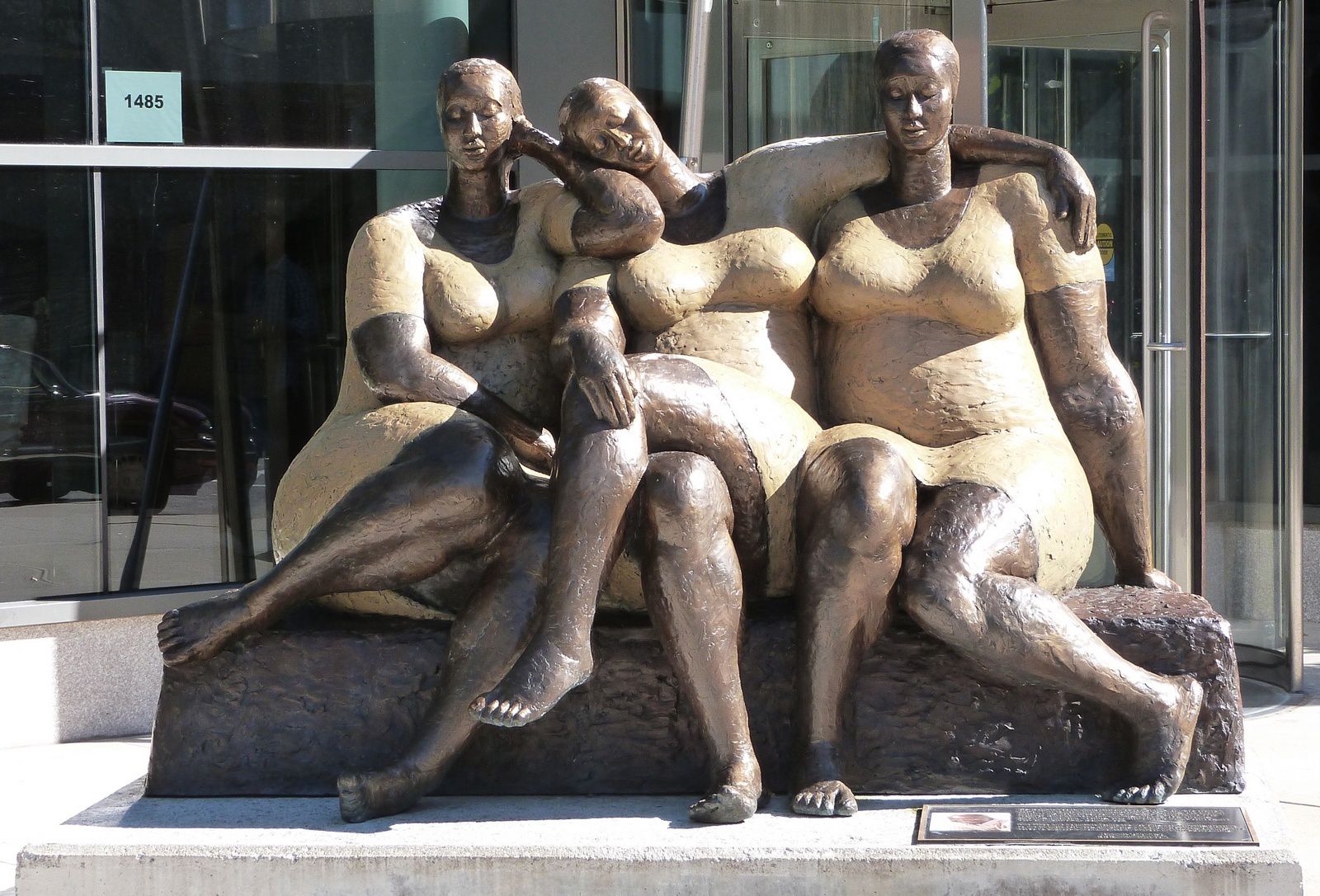 Nnamdi Okonkwo - Three Women Friends
Harlem - 120th Street in front of Marcus Garvey Park - 24 août 2013
"Le Blog de Jazznicknames" is an amateur Blog with no lucrative reasons for being. Some pictures and logos are protected by copyright laws. If you have the rights to these pictures and / or logos and wish to have them removed from this website, please contact me by E mail.
The musical and video excerpts on this site are only used to quote and illustrade. They have not been included in any way to entice illegal downloading.