The News 2018 - January
{
}

27

déc.

2017

"Jazz is not just Music. It's a way of Life, It's a way of Being, A way of Thinking". Nina Simone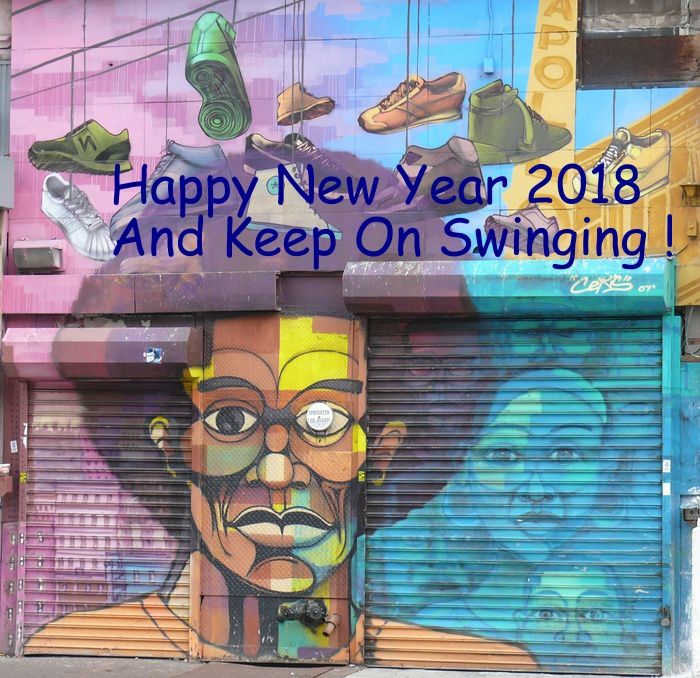 Chilean street artist Nelson Rivas aka "Cekis" is one of South American graffiti masters.
He is credited with representing Malcolm X, painted on the wall and the iron curtain of a Bernheimer Building's shop,
at 101 West 116th Street, Harlem - New York.
The Song of the Month
Eydie GORME / What Are You Doing New Year's Eve
My Favorite Records of 2017
Jazzmeia Horn / A Social Call (The News - October)
Revelation of the Year ! Jazzmeia Horn has it all : voice, phrasing, swing, scat and repertoire.
Gregory Porter / Nat "King" Cole & Me (The News - December)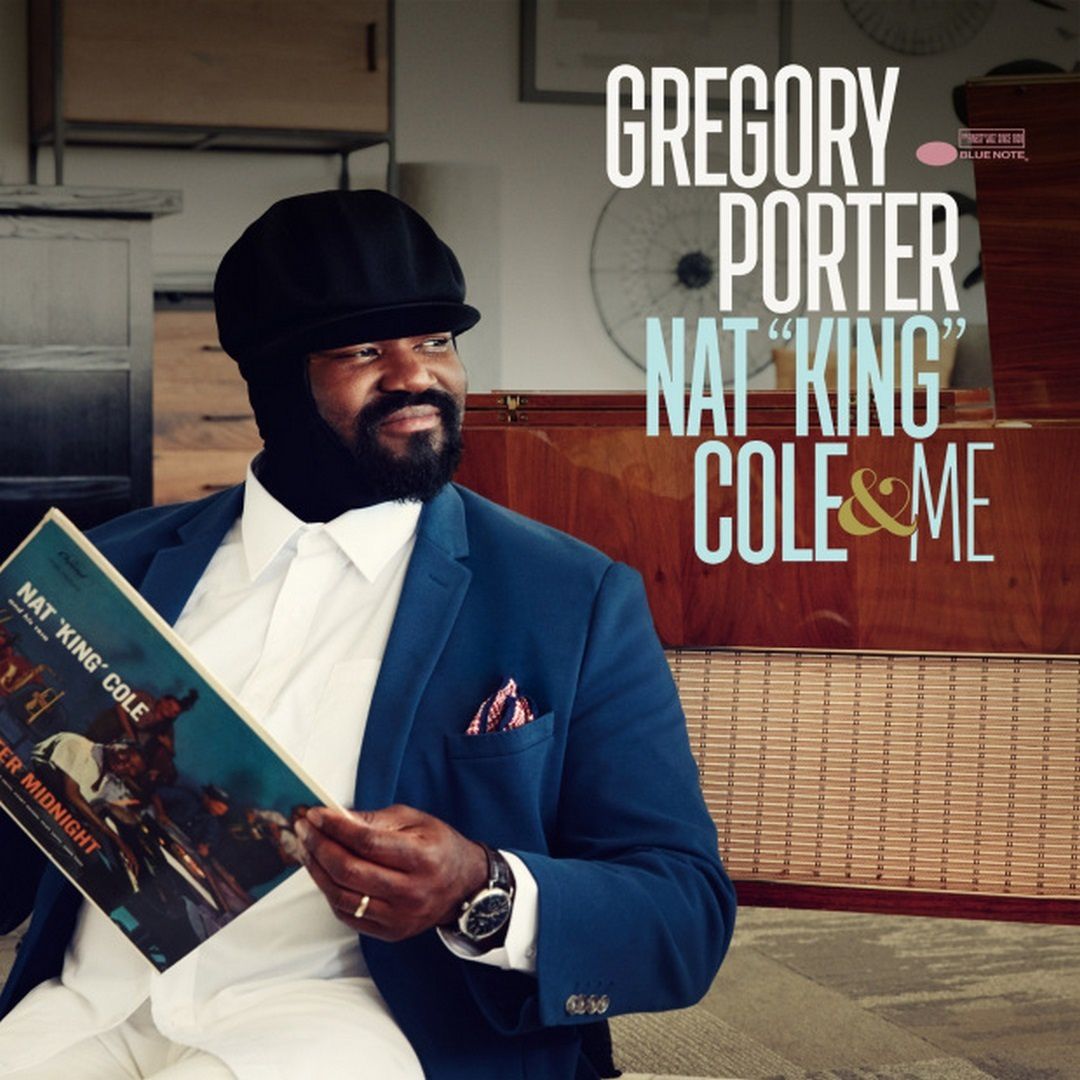 With this album dedicated to his spiritual father Nat King Cole, Gregory Porter brings to light his tremendous talent.
New Releases
For a good start to 2018, here are two outstanding albums released in late 2017.
Jazz in all its forms is vibrantly alive. These albums are here to prove it!
Olivier BOGÉ / When Ghosts Were Young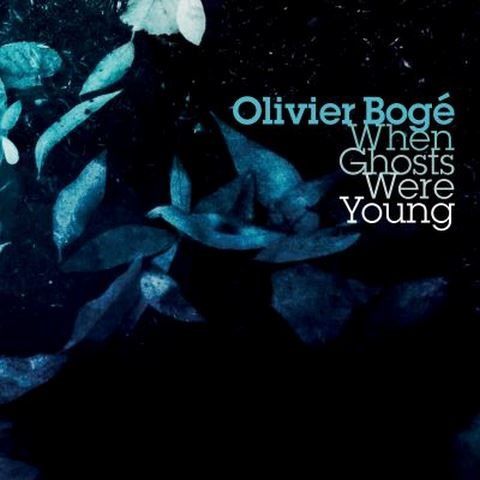 This album that just came out on the label "Jazz & People" was born thanks to Crowdfunding. Once again, this funding method that allows artists not to be content with the meager income of Streaming but to achieve real artistic projects, offers us (treats us to) a real favorite album.
A talented multi-instrumentalist, this is how Olivier Bogé himself introduces us to his third album as a leader : "To rediscover an innocence and wonder that we all felt as a child, when preserved from the different forms of chaos that everyone inevitably faces throughout a lifetime. To resurrect these ghosts, these inner souls present deep inside us and preserved from all this so as to reinvent our own world. Not to close ourselves in order to protect ourselves, but to open and radiate with a new light that makes us believe again in our utopias. That is what could be played out at the very heart of this new album".
He is surrounded by Pierre Perchaud (Guitar), Tony Paelman (Piano), Nicolas Moreaux (Bass), Karl Jannuska (Drums) and one song features guest appearance by the Swedish singer Isabel Sörling.
To celebrate the release of this bright album, Olivier Bogé will be at Sunside in Paris, on January 30th and 31st.
Simon GOUBERT - Ablaye CISSOKO & African Jazz Roots / Au Loin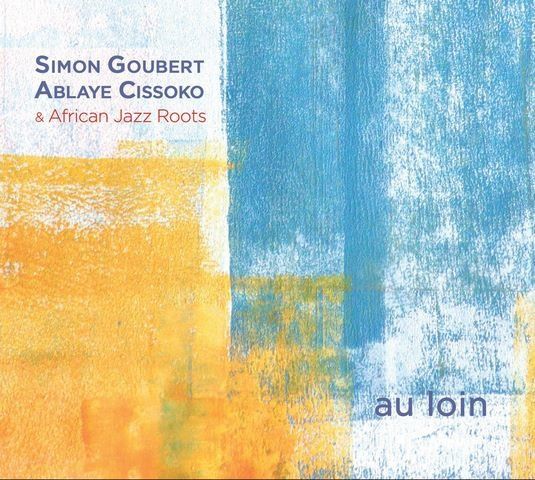 Simon Goubert and Ablaye Cissoko met in 2010.
This "confrontation" between Modern Jazz and its African roots became a reality the following year with the album "African Jazz Roots".
They reoffend today with "Au loin" and the least we can say is that alchemy works again wonderfully. I've known the drummer Simon Goubert as a companion of Magma and of Christian Vander – readers of these pages know how much I admire him. As for Ablaye Cissoko, he is one of the masters of the Kora, the harp-lute of the Mandingo people. Their quartet with pianist Sophia Domancich and bassist Jean-Philippe Viret brilliantly avoids the pitfall of the juxtaposition of genres to offer us a truly accomplished music.
The soaring "Coltraniennes" meet up with African-American musical roots.
A special mention for "Au loin", the composition of Sophia Domancich who gives his title to the album. The fiery and captivating dialogue between the Kora and the piano takes us to summits that "Trane" himself would not have denied. Do not miss this great album !
https://www.simongoubert.com/simongoubert/
http://www.ablaye-cissoko.com/africanjazzroots.php
Forgotten Blues - Philippe VINCENT's Column
An English title borrowed from the old 1920' bluesman Papa Charlie Jackson : let's greet the new formula of the "Jazznicknames's Blog" now available in Shakespeare's language. As we approach The New Year celebrations, Prize lists are flourishing but we will rather focus here on some "forgotten artists" of 2017. Lack of space, lack of time, and even sometimes lack of inspiration on the columnist's part – one will find any excuse so we'll try here to remedy some blatant obliterations to our eyes … and ears !
Since the trumpet was the first seminal instrument of jazz music, let's start with one of its most lovable current artists. With "Atrabile" (Bruit Chic/L'Autre Distri), Yoann Loustalot introduces us with the third album of his band Aérophone, the trio now counting Glenn Ferris' superb trombone, relevantly sustained by Blaise Chevallier's bass and Frédéric Pasqua's drums. In the absence of any harmonic instruments, this quartet ideally allows the most cordial confrontation of brass instruments, both in their unison playing and their beautifully creative improvisations. With highly free moments and an indisputable "bop" filiation, this album filled with majestic solemnity is sometimes matched by a radiant rhythmic frenzy : this album perfectly embodies the impassionate vividness of today's best-crafted jazz music.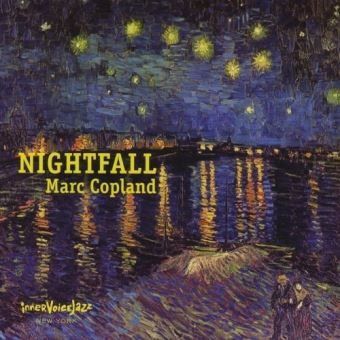 For thirty years, pianist Marc Copland' biggest flaw has certainly been discretion. Let's hope that taking Keith Jarrett's place in the Gary Peacock trio (with record "Tangents" recently released by ECM) will secure him a well-deserved notoriety on this side of the Atlantic. After a gorgeous "Better My Far" with the quartet we told you about a few months ago, he now offers us a piano solo recording which is probably one of the best of its kind this year. "Nightfall" (InnerVoiceJazz), recorded by Gérard de Haro on the magic piano of Studio La Buissonne – after years spent away from the solitary face-to-face with his keyboard – is just sumptuous. Piano-lovers, don't stay away!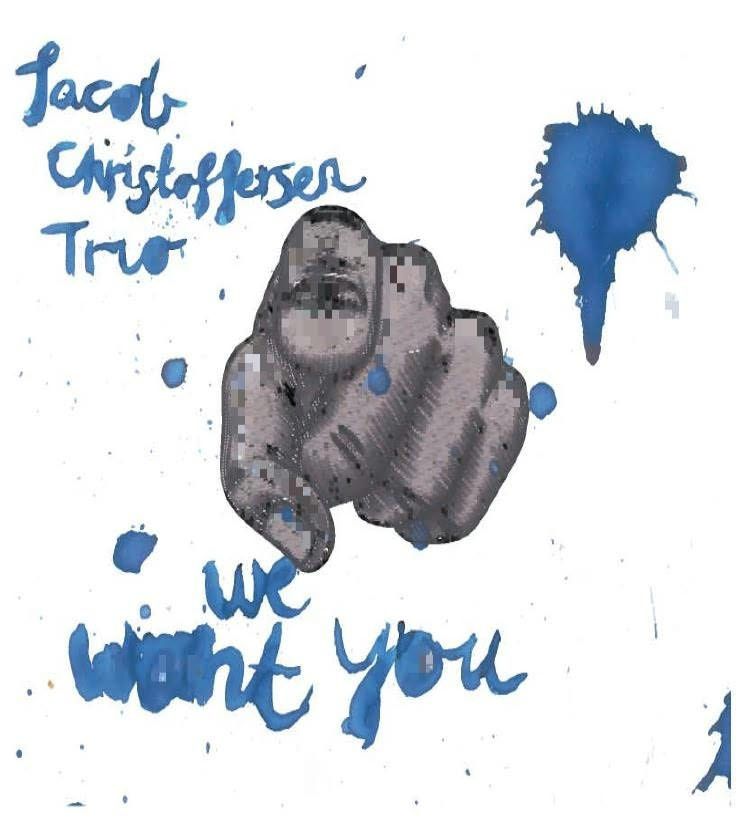 Pianissimo, again. We've already told you about Jacob Christoffersen in a column discussing the Danish label Stunt and in another column about singer Sinne Eeg which he has been playing with for years. We knew he was a keyboard master but with "We Want You" (Stunt/Una Volta), he gives us a high-achivement record. Together with bass player Thomas Fonnesbaek (worthy heir of N. H. Orsted Pedersen) and drummer Zoltan Csörsz (excellent though little-known), they form a genuine interactive trio where post-jarrettian influences compete with a genetic anchoring in jazz "groove". One of the best trio recordings this year.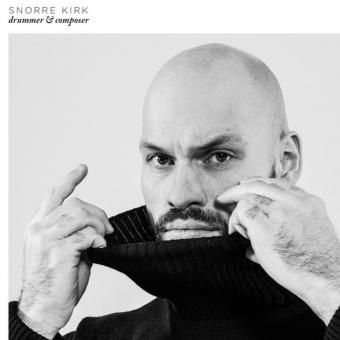 Another pretty thing released by Stunt : Snorre Kirk's "Drummer and Composer". The Norwegian musician reminds us that drummers are musicians just like any others, who can turn into composers, leaders, etc. Surrounded by an excellent octet of Scandinavian instrumentalists, with meticulous arrangements and a music fed by jazz tradition, his album treats us to a few winks to Ellington and Mingus.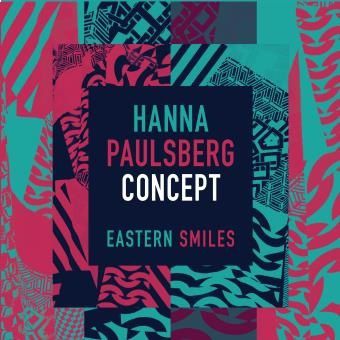 Although no parliament ever voted the Parity Law in the Jazz world, more and more women now have a rightful place in that world, and not only singers. Norwegian sax player Hanna Paulsberg is a fine example of this. "Eastern Smiles" is the third album of her band founded in 2012. We find in there this round and rich sound that occasionally reminds us of Sonny Rollins, and a lyricism that evokes Gato Barbieri's. With her 40-minute record, where quality beats quantity, this natural-born jazz artist signs an album of original, jazz-drenched compositions. One more good reason to listen to this inspired lady!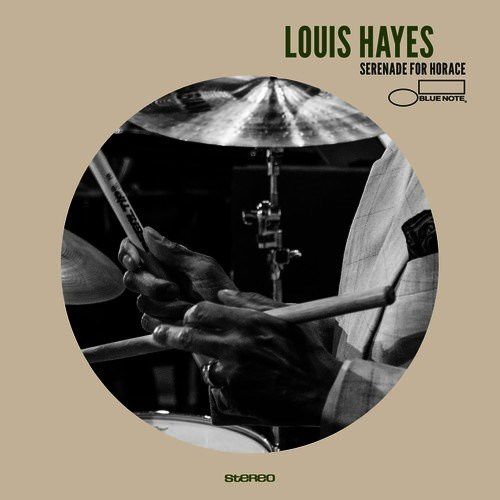 Last but not least, do not miss Louis Hayes' "Serenade For Horace" (Blue Note/Universal); the musician has recently turned 80 but he still has flexible wrists. For those who don't know him, let's remind one that his drums have backed people like John Coltrane, Wes Montgomery, Jackie McLean, Joe Henderson, Oscar Peterson, and many more. But it's with Horace Silver that he started recording for Blue Note at the age of 19 and the master's hits are here : Senior Blues, Silver's Serenade or Song For My Father featuring Gregory Porter.
It might feel like nostalgia, but Hayes' musicians belong to the current generation and obviously have a lot of fun!
Hats off, Granddaddy!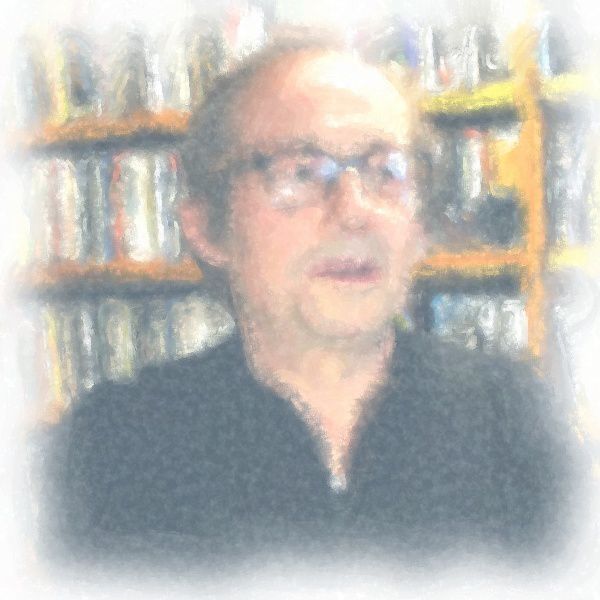 Director of OMD (1983-1996), a society specialized in the distribution of jazz labels (Enja, Timeless, Muse, Sunnyside, GRP, etc.), founder of the label IDA Records (1984-1998) which recorded Barney Wilen, Louis Sclavis, Laurent de Wilde, Enrico Pieranunzi and many others, Philippe Vincent is a member of the Académie du Jazz and a regular contributor to Jazz Magazine/Jazzman since 2008.
A Song, A Story
Frank LOESSER / Baby, It's Cold Outside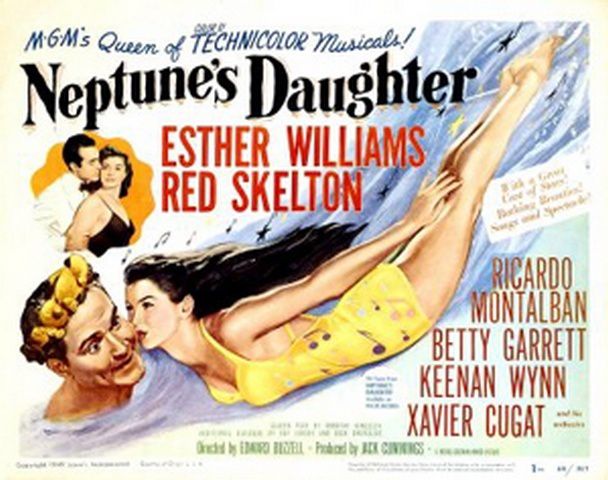 This song was composed by Frank Loesser for the movie "Neptune's Daughter" (1949). The argument: A man tries to convince a young woman to spend the evening with him arguing that it's cold outside! In the film, the song is performed twice, first by Ricardo Montalban and Esther Williams, and then, in an inverted cat and mouse game, by Betty Garrett and Red Skelton. I was amazed at how many times this song had been reinterpreted, although not always successfully. Here are some rather interesting ones.
Buddy Clarke & Dinah Shore (1949)
Sammy Davis Jr & Carmen McRae (1957) Jimmy Smith & Wes Montgomery (1966)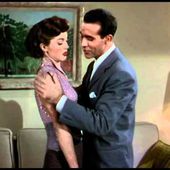 The original from Neptune's Daughter Neptune's Daughter is a 1949 musical romantic comedy film released by Metro-Goldwyn-Mayer starring Esther Williams, Red Skelton, Ricardo Montalbán, Betty ...
Music Online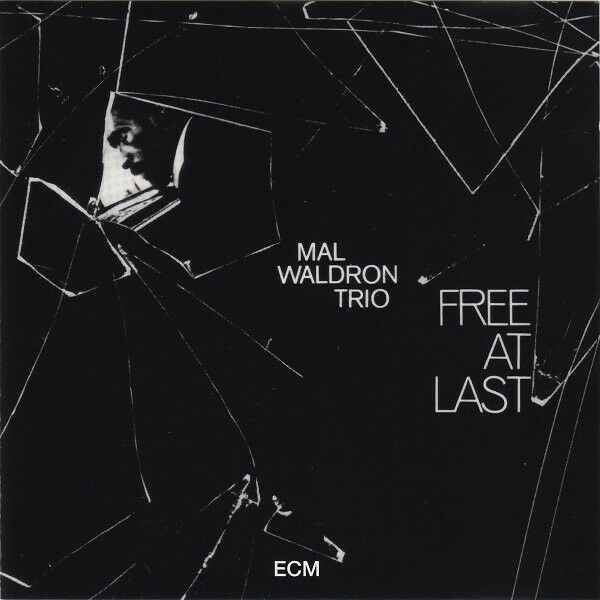 Great news for the end of the year !
Since November 17, the entire ECM catalogue – the label founded in Munich by Manfred Eicher in 1969 – is now available on the Streaming platforms (Spotify, Deezer, Google Play Music...). A real goldmine of more than 1,500 albums that jazz lovers will be able to rediscover.
ECM stands out as a unique label in the world of music, both by the unique sound quality of its recordings and by the selection of artists and albums produced by Manfred Eicher since the first "Free At Last" (Mal Walron Trio). Among the major artists in the catalogue : Jan Garbarek, Gary Burton, Chick Corea, Enrico Rava, Pat Metheny, Ralph Towner and Dave Holland.
And then there is of course the iconic Keith Jarret and his "Köln Concert" which have largely contributed to keep the label sustainable.
I, for certain, highly enjoyed re-listening, for example, albums like "Facing You" (1971) or "Belonging", recorded by the Quartet of Keith Jarrett in 1974 with the sublime "Long As You Know You're Living Yours" and "The Windup".
The history of the recording of "Köln Concert" is worth telling. On January 24, 1975, Keith Jarrett is tired and in a bad mood (he is known for this).
The study piano he has been offered instead of the Bösendorfer he asked for does not suit him, so he hesitates to play until the very last moment. And then, he finally agrees to honor his contract, the ringtone calling the 1,400 spectators sounds and Jarrett then decides to improvise from the four notes of this ring. Four notes to start this unforgettable concert divided into four parts. It took long working days for Manfred Eicher and his sound engineer, Martin Wieland, to improve the poor quality of the tapes recorded that night. Which goes to show the existence of a legendary record hinges on very little.
Bad News
Kevin MAHOGANY (30/07/1958 - 17/12/2017)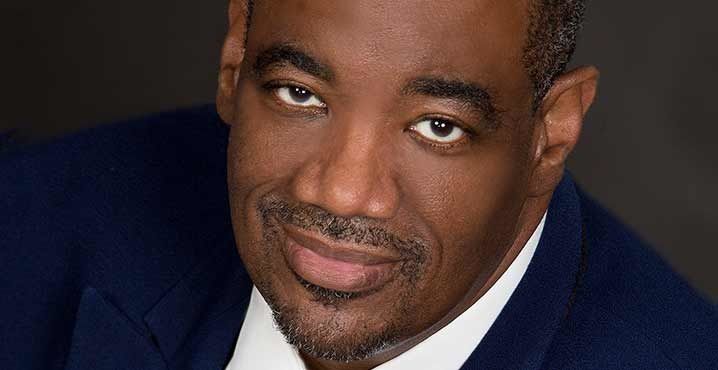 Just one month after Jon Hendricks, Kevin Mahogany went off stage. As a matter of fact, the two singers had gotten together at the beginning of the early 2000, in the "Four brothers" Quartet together with Mark Murphy and Kurt Elling who initiated the project. Originally from Kansas City, Kevin Mahogany had often been compared to Joe Turner whose role he played in Robert Altman's movie "Kansas City" (1996). Endowed with a full baritone voice, he was a great Scat specialist who had won the hearts of his audience and the critiques with his very first album "Double Rainbow" (1993).
GRAMMY AWARDS 2018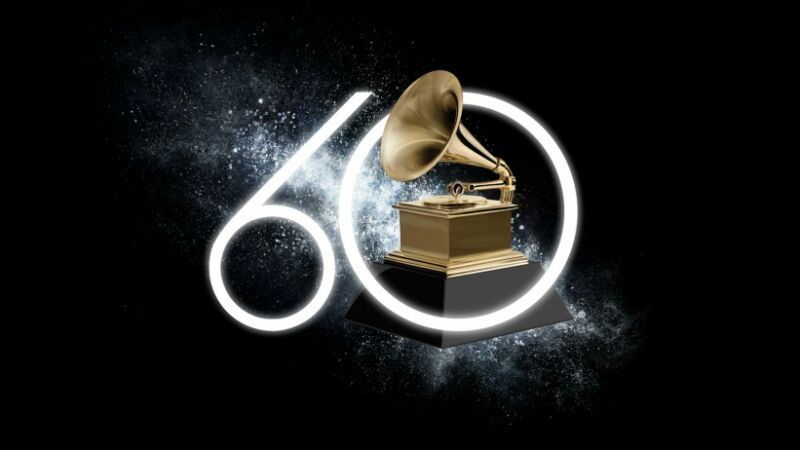 The 60th Grammy Awards ceremony will be held on January 28th at Madison Square Garden in New York. The list of nominees has been unveiled on November 28th. Here are my predictions for the Jazz category :
Best Improvised Solo - Fred Hersch "Whisper Not"
Best Vocal Album - Jazzmeia Horn "A Social Call"
Best Instrumental Album - Fred Hersch "Open Book"
Best Large Album Set - Christian McBride Big Band "Bringin' It"
Best Latin Jazz Album - Anat Cohen & Marcello Gonçalves "Outra Coisa"
Results in the February Newsletter.
Find the full list of nominees on the Grammies website :
https://www.grammy.com/grammys/news/60th-grammy-awards-full-nominees-list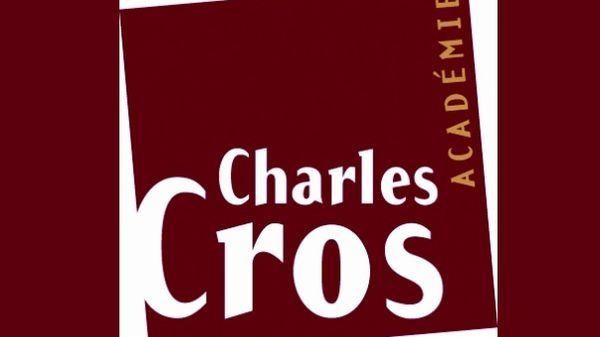 For its part, the Académie Charles Cros unveiled the names of its laureates on November 17th. In the Jazz category, the Grand Prize was awarded to the trio Stephan Oliva - Susan Abbuehl - Øyvind Hegg-Lunde for the album "Princess". As for Fred Hersch, he has received a Grand Prix "In Honorem" for his entire career. Finally, in the Blues category, Dee Dee Bridgewater won the Grand Prize for the album "Memphis ... Yes, I'm Ready".
A Painter to discover
Andrey REMNEV
Andrey Remnev was born in 1962 in Yakhroma, a little town near Moscow. He trained hmself by reproducing icons of Russian medieval painting, especially Andrei Rublev's ones in Andronikov Monastery's Cathedral of the Savior.
He achieved a perfect synthesis between the technique of his predecessors and his own inspiration to create truly luminous works, imbued with great serenity. He is today one of the major artists of contemporary Russian painting.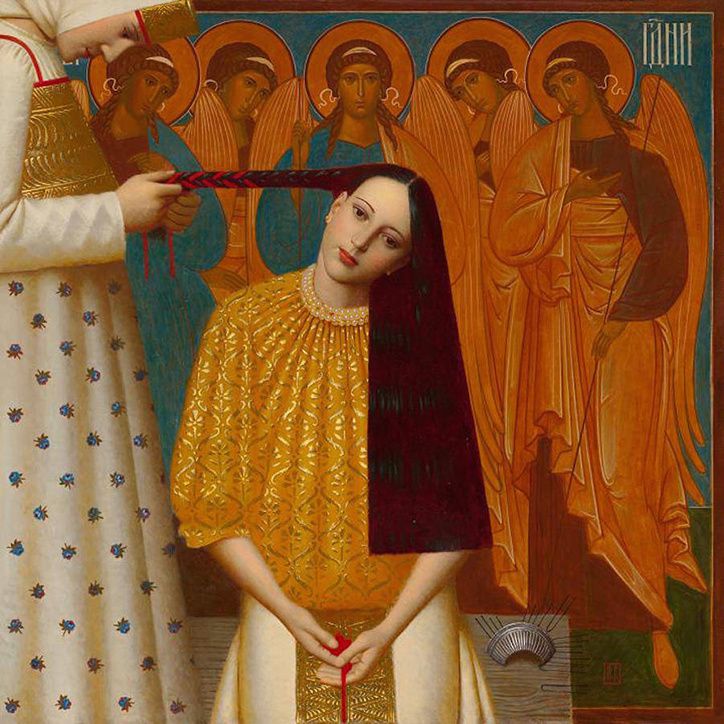 The Unplaiting Of The Hair - Oil on Canvas - 100 X 100 (1997)
A Picture, A Story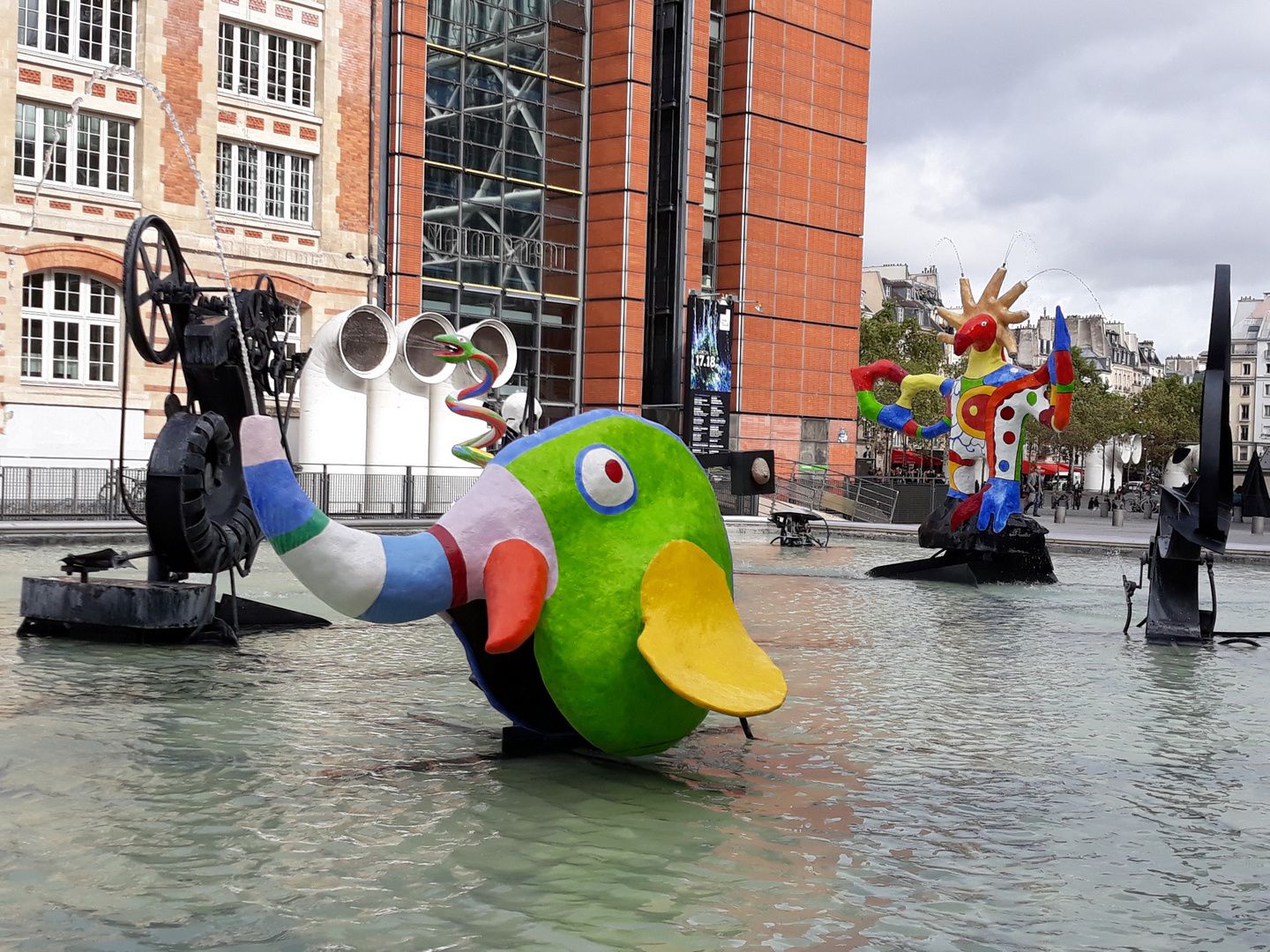 Paris - Fontaine Stravinsky - September 15, 2017
The Stravinsky fountain or automaton fountain is located in the 4th district of Paris, between the Saint Merri church and the Centre Georges Pompidou. In the 580 meters square basin, 16 sculptures paying homage to the Russian composer have been installed in 1983. They are the work of two major figures of Modern sculpture, the French-American Niki De Saint Phalle and the Swiss Jean Tinguely. The latter has signed "Mechanical Meta", animated sculptures made from salvaged objects and Niki De Saint Phalle made the colored resin sculptures, including the famous "Firebird" in the background of the photograph.
This set of sculptures is directly inspired by the "Fantastic Paradise" created by the two artists for the French pavilion of the Montreal World's Fair in 1967.
To learn more about these two wonderful artists, watch the documentary film "Niki de Saint Phalle & Jean Tinguely - The Bonnie & Clyde of Art".
Une photo, une histoire - Souvenirs du monde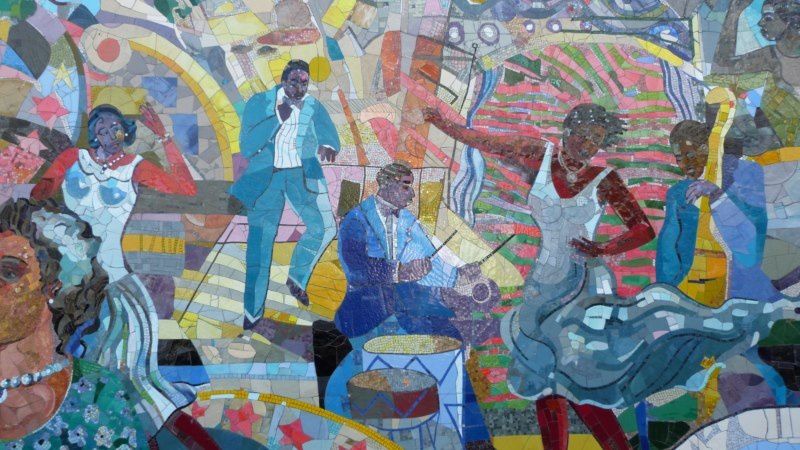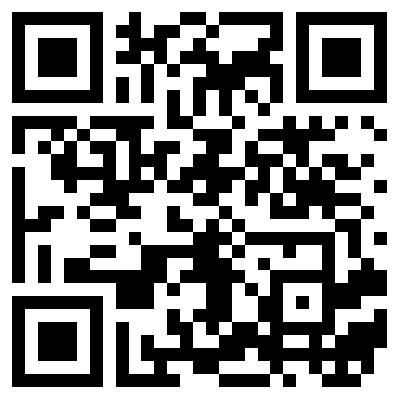 Chaque mois où presque, je publie une photo sur ce Blog, dans la rubrique "Une photo, une histoire".
J'en ai rassemblé quelques-unes (et d'autres) sur "Adobe Spark".
Vous pouvez les retrouver en cliquant sur le lien ci-dessous ou en scannant le QR Code avec votre smartphone
Photos et histoires de New York - Souvenirs de "Big Apple"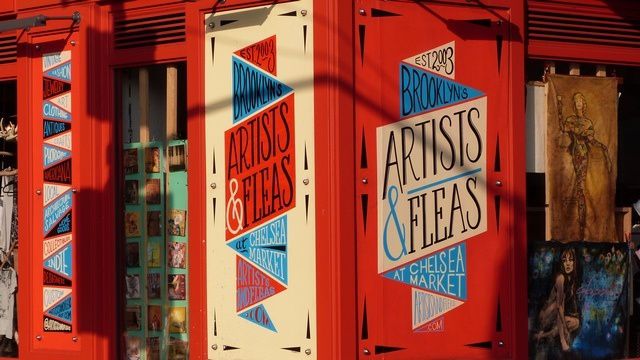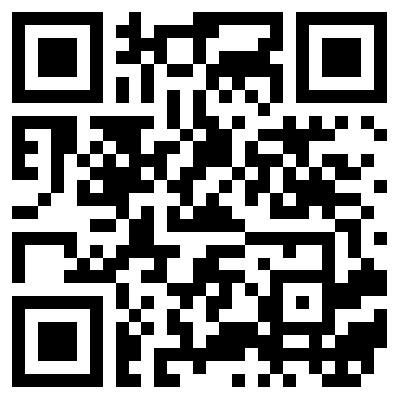 "Photos et histoires de New York", un 2e album photos est en ligne sur "Adobe Spark"
à partir du lien ci-dessous ou en scannant
le QR Code avec votre smartphone
Souvenirs de Florence - La ville où l'Art est Roi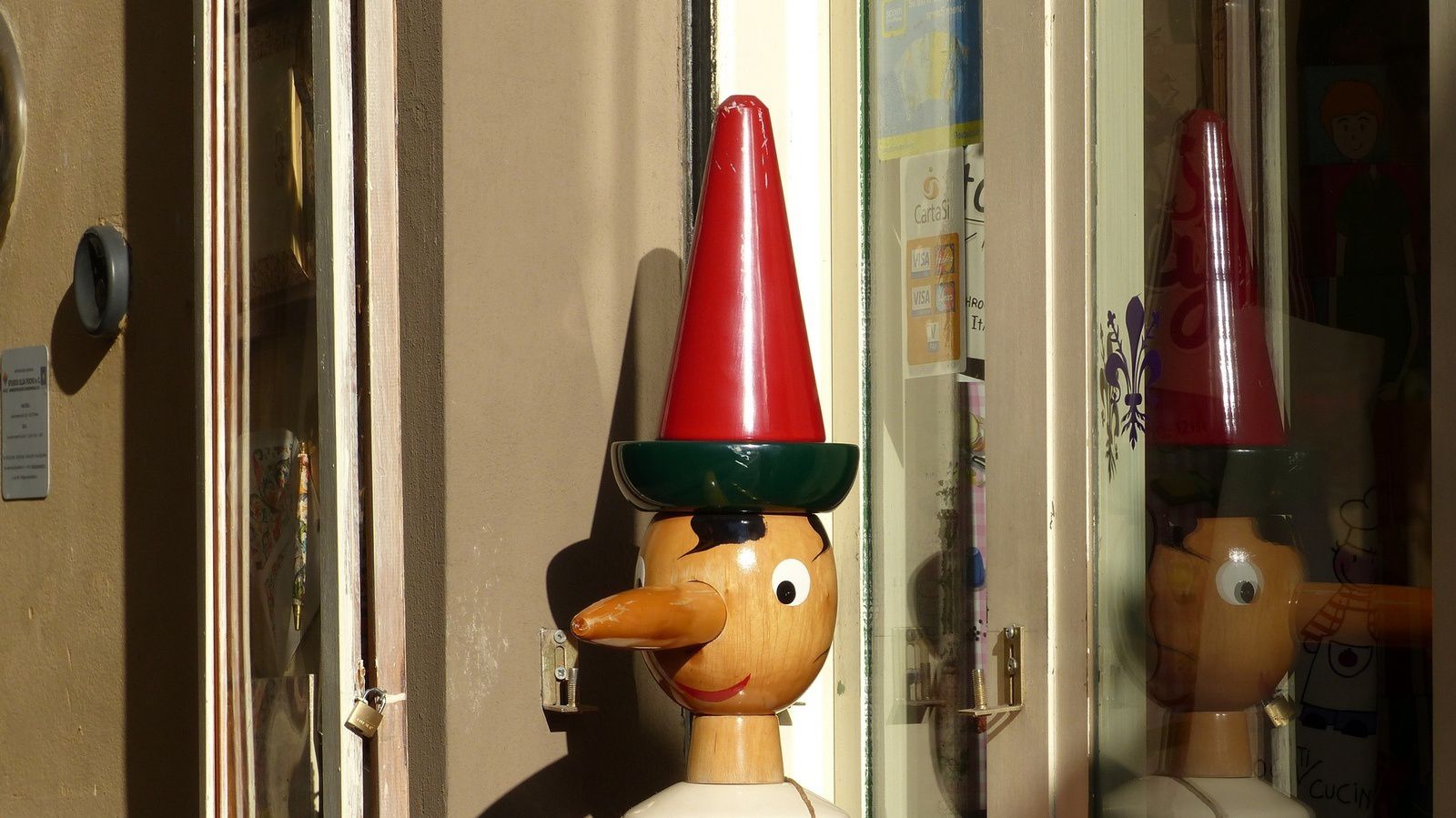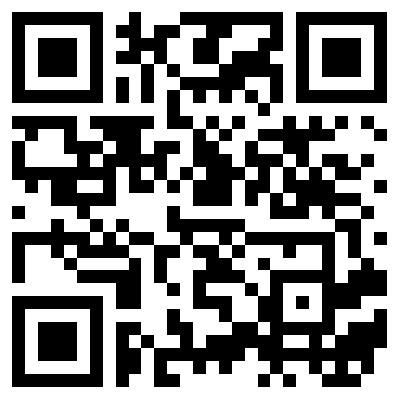 "Souvenirs de Florence" un 3e album photos est en ligne sur "Adobe Spark" à partir du lien ci-dessous ou en scannant le QR Code avec votre smartphone
@@@@@@@@@@@@@@@@@@@@@@@@@@@@@@@@@@@@@@@@@@@@@@@@@@@@@@@@@@@@
Retrouvez Jazznicknames sur Twitter : @jazznicknames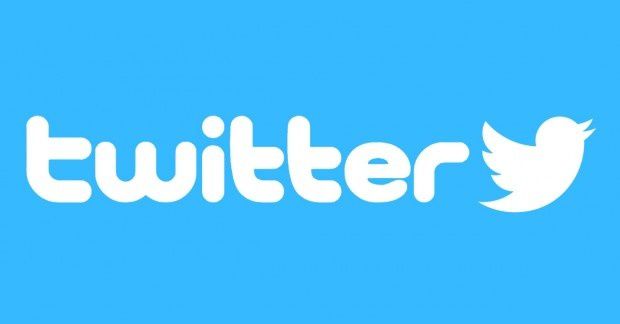 https://twitter.com/jazznicknames
@@@@@@@@@@@@@@@@@@@@@@@@@@@@@@@@@@@@@@@@@@@@@@@@@@@@@@@@@@@@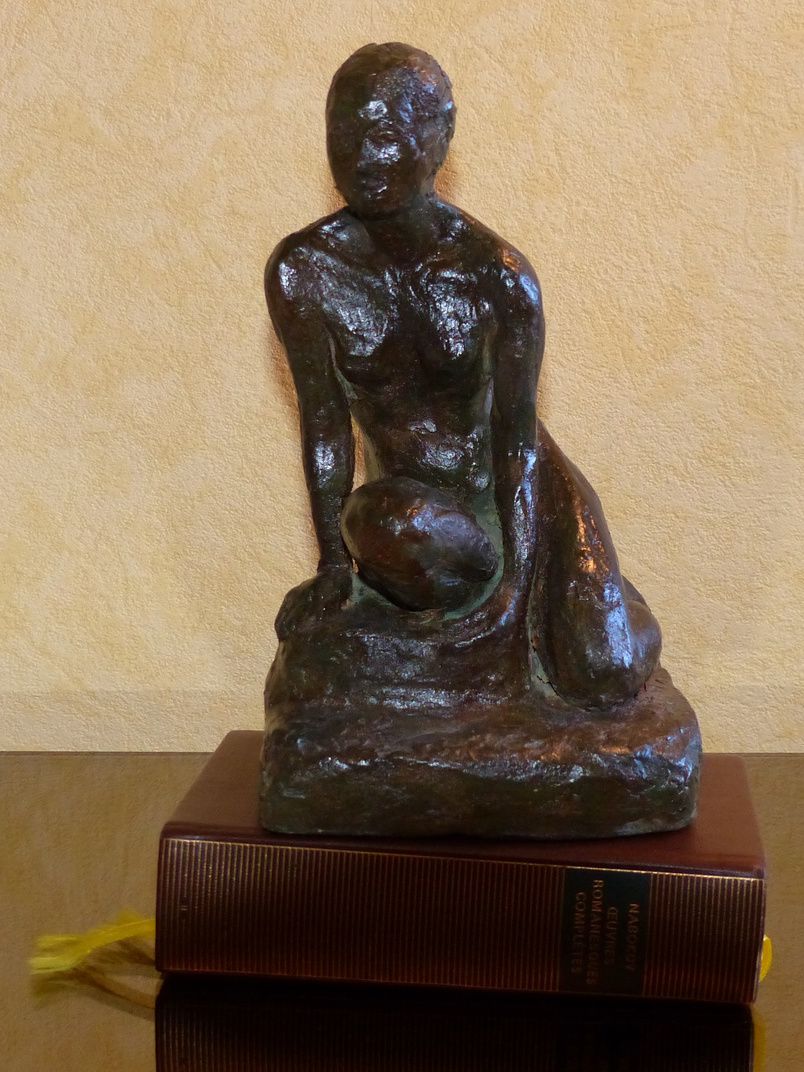 Sonia B par FLM - Sculpture en Argile (2017) - Collection Privée
"Le Blog de Jazznicknames" is an amateur Blog with no lucrative reasons for being. Some pictures and logos are protected by copyright laws. If you have the rights to these pictures and / or logos and wish to have them removed from this website, please contact me by E mail.
The musical and video excerpts on this site are only used to quote and illustrade. They have not been included in any way to entice illegal downloading.